THE RUBBER HOUSE
Home of Baton Rouge's premier rubber hose specialists
WE ARE OPEN Mon-Fri 7:30-5:00 and Sat 8:00-12:00
Is your equipment down because of a blown hose?
With Baton Rouge's largest rubber and hydraulic hose inventory, we can fix 99% of emergency problems
THE SAME DAY!
Call Now: 1.800.231.6418
225.926.4150
Solutions. Safety. Satisfaction.
Because making sure your hoses are in five star condition is paramount
Serving our community since 1973
Over the past 40 years at The Rubber House of Baton Rouge, we have established ourselves as the area's first choice for rubber hoses and rubber products. We both sell and repair industrial hydraulic hoses and we offer a 100% satisfaction pledge meaning that if something is not quite right, we'll make it so.
From Service Stations to Heavy Equipment
Our clients know they can rely on our products and services
Rubber
Our wide range of rubber products includes everything from hose, fittings, belting and gaskets to rubber sheets and packing.
Belting
Need belts? Look no further than our range of conveyor-elevator belts and V belts as well as belt packaging and transmission. We also do repairs.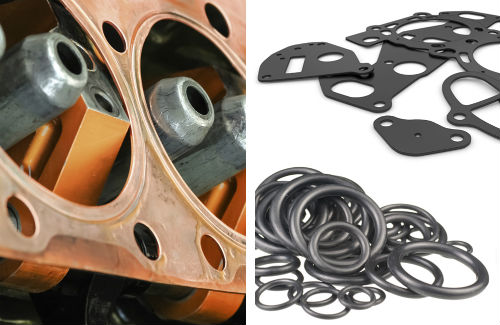 Gaskets
We are a Teadit distributor and we carry a comprehensive range of spiral wound, non-asbestos rubber, cork, Teflon, metal clad and solid metal gaskets.
Hydraulics
Our hydraulic equipment includes hose fittings, adapters and tubing. We are proud to be authorized distributors of Ryco and Weatherhead products.
What makes the Rubber House different?
And why should YOU choose us?
Huge Inventory
Industry Experience
Rapid Repair
Wide Product Range